GENEVA/ISLAMABAD: Prime Minister Shehbaz Sharif will present today a precise flood relief and rehabilitation programme at the Resilient Recovery, Rehabilitation and Reconstruction Framework (4RF).
Pakistan is jointly organizing this seminar in collaboration with the United Nations Secretary-General Antonio Guterres.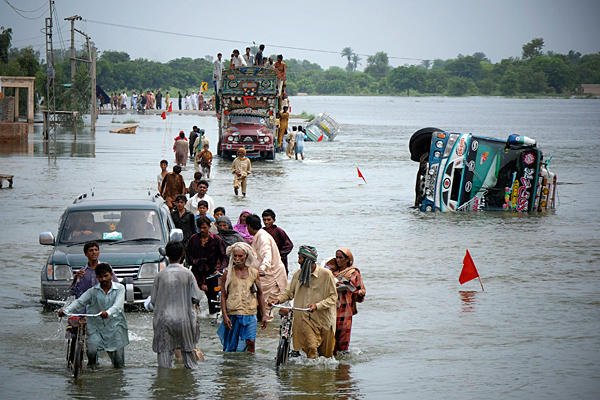 Pakistan's Foreign Minister Bilawal Bhutto-Zardari, Minister for Finance Ishaq Dar, Minister of Climate Change Sherry Rehman and Minister for Information and Broadcasting Marryium Aurangzeb are accompanying prime minister Shehbaz Sharif.
The Prime Minister's Office said this in a statement issued today.
Earlier, Prime Minister Shehbaz Sharif reached Geneva on Sunday to co-host the International Conference on Monday (Jan 9).
The international conference will garner international support for the flood-hit people and Pakistan government to rehabilitate the floods-devastated infrastructure and the agricultural sector.
The 4RF document envisages a sequential plan developed at the federal and provincial levels. The plan involves the financial mechanism and institutional arrangements for its transparent execution in collaboration with the donors.
After the conference, the UN Secretary-General Guterres and PM Shehbaz Sharif will also address a joint press conference to share with media the outcome of the mega event.
Importantly, representatives from the World Bank, IMF, Islamic Development Bank, European Development Bank, ADB and UN Development Programme are also participating in the conference.
PM Shehbaz Sharif and finance minister Ishaq Dar will also meet the IMF officials on the sidelines of the conference to discuss the completion of ninth review and disbursement of 1.1 billion IMF tranche.