Pakistan sustains a huge fiscal deficit of Rs1.974 trillion in seven months of 2022-23
ISLAMABAD: Pakistan has sustained a massive fiscal deficit of Rs 1.974 trillion rupees in the first seven months of the ongoing financial year, July 2022 to Jan 2023).
The country has suffered this deficit at a time when Pakistan has been facing a serious economic crisis while the IMF has delayed the revival of its loans. The deficit is equal to $7 billion when calculated at today's inter-bank exchange rate of Rs 284 to a dollar.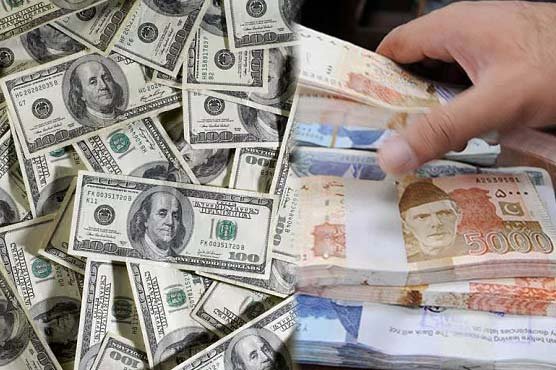 According to the Monthly Economic Update and Outlook, March 2023, the fiscal deficit during the first seven months of the current fiscal year has been contained to 2.3 percent of GDP (Rs.1974 billion) against 2.8 percent of GDP (Rs 1898 billion) last year.
While the primary balance has posted a surplus of Rs 945 billion (1.1 percent of GDP) during Jul-Jan FY2023 against the deficit of Rs 210 billion (-0.3 percent of GDP) last year. The improvement in fiscal indicators has been realized on account of a significant rise in net federal revenues that outpaced the growth in total expenditure.
During Jul-Jan FY2023, net federal revenues increased by 30 percent to reach Rs 2798 billion against Rs 2152 billion in the same period of last year. On the other hand, total expenditures grew by only 10 percent to Rs 5058 billion during Jul-Jan FY2023 as compared to Rs 4592 billion last year.
Expenditures on markup payments grew by 73 percent due to higher servicing on domestic and foreign debt as a result of higher interest rates. On the other hand, non-markup expenditures were reduced by 26 percent owing to a significant decline in subsidies and grants.
FBR tax collection
The net provisional tax collection grew by 18.2 percent to Rs 4493.3 billion during Jul-Feb FY2023 against Rs 3802.1 billion in the comparable period of last year. FBR collected Rs 527.2 billion in February 2023, up from Rs 451.3 billion in February the previous year, representing a 16.8 percent increase.
Large-scale industries in trouble
LSM performance remained under pressure and witnessed a contraction of 4.4 percent during Jul-Jan FY2023 owing to an increasingly synchronized policy stance to correct the imbalances, supply chain disruptions, and recessionary global pressure. On a YoY basis, LSM declined by 7.9 percent in January 2023, while it grew by 1.5 percent over the previous month.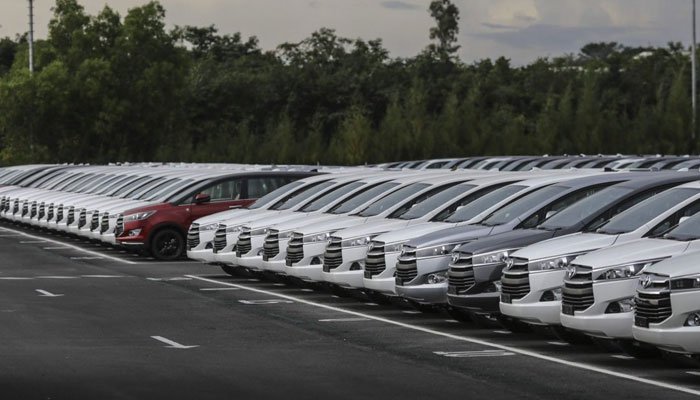 During the period, 4 sectors witnessed positive growth which include, Wearing apparel, Leather Products, Furniture, and others. The performance of the auto industry also remains subdued due to massive increases in input prices, tightening auto finance, and import restrictions. During Jul-Feb FY2023, car production, and sale decreased by 43.14 percent and 47.5 percent, respectively, Trucks & Buses production and sale decreased by 31.2 percent and 29.9 percent. Total cement dispatches declined by 16.7 percent during Jul-Feb FY2023 to 29.81 mn tons (35.76 mn tons last year). In February 2023, cement dispatches decreased by 7.1 percent to 4.04 mn tons (4.35 mn tons in Feb 2022). The sale of petroleum products declined by 19 percent in Jul-Feb FY2023 to 11.7 mn tons from 14.5 mn tons in the same period last year. YoY, oil sales decreased by 21 percent in Feb 2023 to 1.2 mn tons (1.5 mn tons in Feb 2022).
High Inflation in 2023
CPI inflation in February 2023 was recorded at 31.5 percent (YoY) compared to 27.6 percent in the previous month. On month on monthly basis, it increased to 4.3 percent in February as compared to an increase of 2.9 percent in the previous month. In February, the major increase witnessed in Transport 50.5 percent, Alcoholic beverages and tobacco 49.2 percent, Recreation and culture 48.1 percent, Perishable food items 47.6 percent, Non-perishable food items 44.7 percent, Restaurants and hotels 34.5 percent, Furnishing, and household equipment maintenance 34.0 percent, Miscellaneous goods and services 33.3 percent, Health 18.8 percent, Clothing and footwear 17.0 percent, Housing and utilities 13.6 percent, Education 10.8 percent and Communication 3.7 percent. The average CPI in the first eight months of the current fiscal year remained at 26.2 percent compared to 10.5 percent during the same period of last year. The SPI for the week ended on 22 March 2023, recorded an increase of 1.80 percent as compared to the previous week. Prices of 12 items declined, 13 items remained stable and 26 items increased.