Massive 80% decline in car sales shocks automobile stakeholders
ISLAMABAD: In the month of February 2023, the number of car sales in Pakistan witnessed a massive decline of 80 percent.
According to PAMA, last month the sale of cars fell to 3,642 units as compared to 18,054 sold in the same month in 2022.
The Pakistan Automotive Manufacturers Association (PAMA) released the latest data to share with the stakeholders an ongoing crisis in this sector.
The PAMA has attributed this sharp drop in car sales to record high markup rates, curbs on auto parts imports, and a massive hike in prices of four-wheelers. 
According to the association, the production of passenger cars fell to 4,708 units in Feb (down by 74.22% YoY and 17.7% MoM) as against a record production of 18,263 units in February 2022.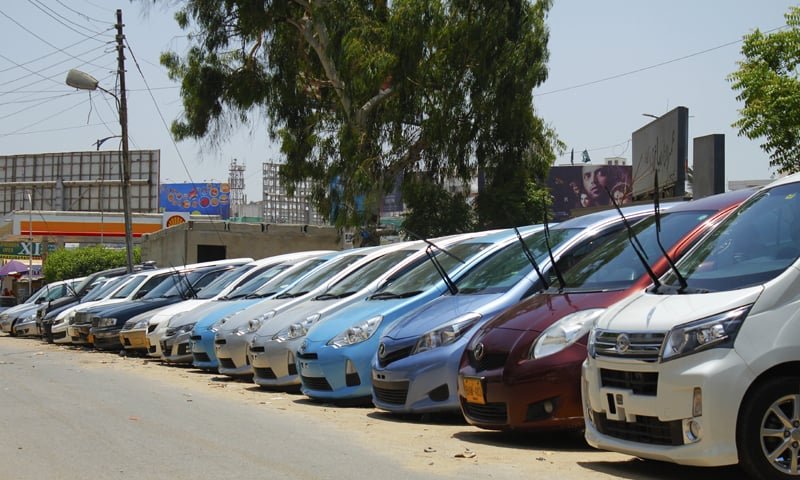 Meanwhile, in eight months of the ongoing fiscal year, the sale of cars stood at 78,575 _47% down YoY compared to the corresponding period of last year.
Similarly, the production of cars also took a hit by 43% YoY as it clocked in at 81,809 units only in 8MFY23.
Meanwhile, after the imposition of a hefty 25% GST on luxury items, Honda increased its prices yet again. It is the fourth consecutive hike in car prices in the past three months.
Accordingly, the prices of Honda City models have increased once again. The M/T 1.2L model's price has gone up by Rs220,000, making its new price Rs4,799,000.
The CVT 1.2L model's price has also increased by Rs200,000, resulting in a new price of Rs4,929,000. The 1.5L CVT model's price has seen a significant increase of Rs530,000, with a new price of Rs5,549,000. The company has also increased prices of other models of its cars.