ISLAMABAD: A chemical manufacturing giant of South Korea _ Lotte Chemical Corporation today announced it has approved the sale of its Pakistan unit's shares to a Pakistani company.
Lotte Chemical Corporation sale will fetch $156 million, the company said in its announcement.
LCC owns a 75% stake in Lotte Chemical Pakistan Limited. The company is producing PTA that is used to produce polyethylene terephthalate bottles. Its other products are fibers, resins, and thin films.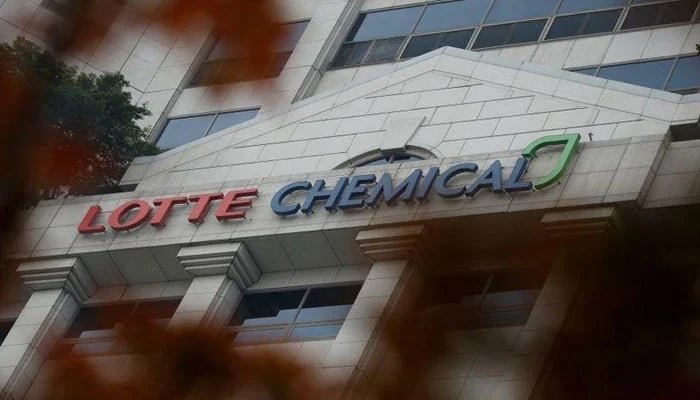 The Port Qasim plan of the company has the capacity to produce over 500,000 tonnes of PTA a year.
Lotte Chemical has mentioned "optimization of business portfolio" as the reason for the disposal of shares.
The company informed the Pakistan Stock Exchange that the Board of Directors of the Lotte Chemical Corporation, South Korea has approved and authorized the sale of all of the company's shares (i.e., 75.01%) for the optimization of LCC Korea's business portfolio."
Lucky Core Industries (LCI), earlier known as ICI Pakistan Limited, will take over the 75.01% stake in LOTCHEM in Pakistan.
The LCI further said, "We have received confirmation from Lotte Chemical Corporation that their board of directors has approved the sale of approximately 75.01% of the issued and paid-up capital of Lotte Chemical Pakistan Limited, comprising approximately 1,135,860,105 ordinary shares of the company."
It added that the culmination of the transaction is subject to the signing of the share purchase agreement and other transactional documents, along with receipt of necessary approvals, including the company's board of directors.
The LCC would use the funds from the sale of Lotte Pakistan to boost its advanced materials segment and make further inroads into sustainable chemical items. The company will also upgrade the existing petrochemical products used as feedstock for plastics.
Also, the sale of the Pakistani unit means that LCC will not engage further in PTA production. The company closed the domestic PTA production line in Ulsan, 307 kilometres southeast, in 2020. Lotte's share at the Karachi stock market was traded at Rs28.2, up by Rs0.65 or 2.36% amid reports of the change of hands.