How Many Pakistanis Will Lose Jobs As The Economy Shrinks And How Many Will Starve As Real Incomes Fall?
Due to a recent surge in fuel, oil, and gas prices, Pakistan's majority population of 225 million is likely to face significant hardships i.e Losing Jobs.
Economy
The economy is already struggling, and the additional burden of rising electricity rates, a 1% hike in the general sales tax, and an already high consumer inflation rate of 27.5% may exacerbate the situation further.
The government's latest forecast suggests that Pakistan's GDP growth for the fiscal year ending in June may not exceed 1.5%.
According to the perspective of the people:
The real question is how many Pakistanis will lose jobs as the economy shrinks, and how many will starve as real incomes fall?
issues
There is growing concern among politicians and the establishment about the widespread impact of unemployment, increasing poverty, and rising hunger in Pakistan.
The severity of these issues has raised the question:
Whether the current political and administrative discontent could potentially escalate into a broad public upheaval.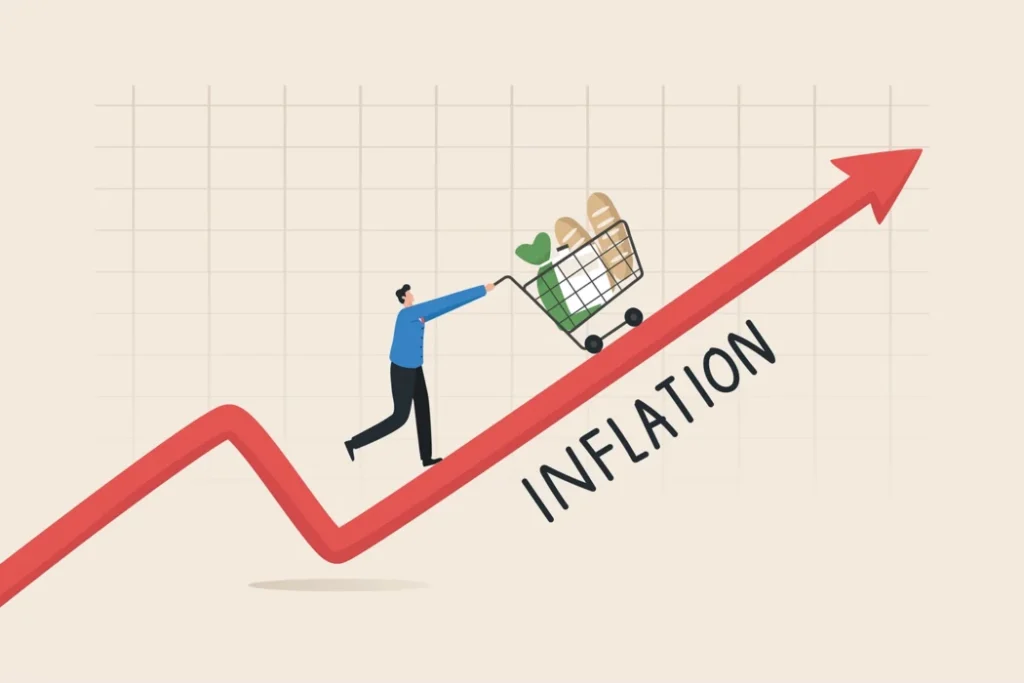 If such an upheaval were to occur, it is essential to consider alternative measures to address the situation successfully.
In order to mitigate the negative impact of the ongoing balance-of-payments issue and the resulting decline in Large-scale manufacturing (LSM) output:
A national consensus must be reached as soon as possible. It is hoped that all parties involved will work towards a quick consensus.
And develop a strategy to prevent the economy from collapsing and to alleviate the resulting human suffering as much as possible.
As a result of the decline in LSM output, which has been ongoing since July-December 2022:
The labor-intensive textile industry, the automobile industry, and the pharmaceutical sector, among others, have experienced double-digit yearly output decreases.
This situation has led to an increase in unemployment.
Labor-intensive businesses in the service sector, such as transportation, retail, and wholesale, are facing significant challenges due to the severe oil and currency crises.
This has resulted in major employment losses, with businesses reducing their output, temporarily suspending their operations, or even shutting down altogether.
The situation is likely to deteriorate further as inflation increases, driven by rising fuel oil costs, higher GST, and the Rs170 billion mini-budget.
As a result,
Workers may face permanent or temporary layoffs, and many may be compelled to accept reduced compensation in exchange for short-term job security.
The World Bank had predicted that 6.205 million Pakistanis, which accounts for 8.5% of the total 73 million workforces, would be unemployed during the current fiscal year, even before the implementation of the current anti-inflationary policies.
However, business leaders and analysts believe that the jobless rate will surpass 10% of the workforce soon, causing as many as 7.3 million people to become unemployed.
While the State Bank of Pakistan (SBP) may believe that tighter interest rates should only be applied in certain situations, many individuals are reporting even higher figures for the number of jobless persons, indicating a troubling situation.
The International Monetary Fund shares a similar viewpoint in reality.
However,
Increasing the policy rate, which is already at a high of 17%, by 2% or more may not yield the necessary outcomes and could be a risky approach.
Presently, Pakistan's inflation is primarily cost-driven rather than demand-driven. Therefore, a significant increase in interest rates could worsen the already existing stagflation.
Instead,
A more sensible approach would be to devise strategies for minimizing the growth of food prices, which is a task that falls under the responsibility of the federal and provincial governments.
Including the two caretaker governments in Punjab and Khyber Pakhtunkhwa.
The prices of milk and curd in Karachi have reached Rs190-Rs210 per litre.
In addition, chicken meat is currently being sold at a price of Rs700 per kg.
The recent mini-budget has resulted in the escalation of prices for all food items, including rice, pulses, cooking oil, ghee, jam, jelly, and bread.
To provide relief to consumers, provincial governments can enforce stricter implementation of price controls and take measures to curb unfair business practices.
According to news reports:
The Sindh government is planning to crack down on profiteers and hoarders to ensure that food items are available at reasonable prices. Hopefully, this planned action will achieve its stated objective.
In Asia, the issue of food scarcity has emerged as a significant economic challenge.
The ongoing conflict between Russia and Ukraine has exacerbated global food shortages, and the World Food Programme reports that severe food insecurity now affects 349 million people in 79 countries.
Furthermore, the severe flooding that occurred in Pakistan in 2022 has also had an impact on the food supply chain.
The production of vital food items like rice, wheat, and maize has not met the expected levels, leading to a severe shortage of pulses and vegetables such as onions.
The inflation of food prices in the country is primarily driven by a reduction in domestic food supplies and an increase in import costs due to the devaluation of the rupee.
The Pakistan Department of Statistics reports that the prices of essential food items have surged from 50% (mash pulse) to 500% annually (onions).
Additionally, the cost of chicken and eggs has risen by 93% and 79%, respectively.
Tea prices have risen by 64%, while the prices of Basmati and non-Basmati rice have surged by 69% and 68%, respectively.
In Pakistan, the average monthly food inflation rate in January was 39% in urban areas and 45% in rural areas.
Although administrative price controls are crucial, they alone are not adequate to curb the current high levels of food inflation.
There are still several aspects that require attention, particularly the cultivation of both major and minor food crops.
To meet domestic demand, the overall output of these crops must be increased, which necessitates the use of technology and improved seeds.
Additionally, reducing pre and post-harvest losses and enhancing the productivity of agricultural laborers are critical.
A recent study by the World Bank indicates that, unlike the South Asian average, which is four times higher, Pakistan's agricultural output per worker has risen by less than 0.7 percent annually over the previous three decades.
This highlights the urgent need to increase the efficiency and productivity of the agriculture sector.