Ethiopian currency Birr is much stronger than Pakistani rupee – it will be a surprise for you:
Ethiopian currency Birr is much stronger than Pakistani rupee – it will be a surprise for you
ISLAMABAD: Throughout the world, Ethiopia is known as a very poor country which often faces droughts and relies mostly on foreign assistance to meet its food requirements.
However, it will be very surprising for many in Pakistan and abroad that the currency of Ethiopia _ Ethiopian Birr_ is much stronger than Pakistani rupee.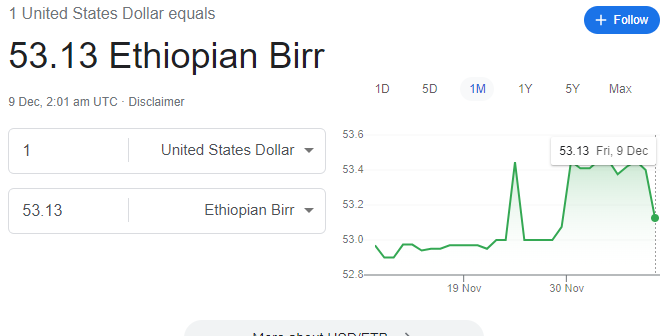 For example, the exchange rate of US-dollar/Ethiopian Birr is equal to 53.13 in the open market on Friday (Dec 9), whereas, dollar-PKR (Pakistani rupee) exchange rate in the open market is fluctuating around 227 to 230 in the open market.
In the inter-bank, the dollar-rupee exchange rate is revolving around 224 rupees for the past couple of weeks because of an undeclared understanding between the State Bank (backed by the govt) and the domestic banks and open market foreign currency dealers to maintain dollar-rupee parity in a close range of 224 rupees.
However, in comparison with Ethiopian currency, the value of Pakistani currency is very disappointing because Pakistan is one of the seventh nuclear powers in the world and an emerging economy in Asia.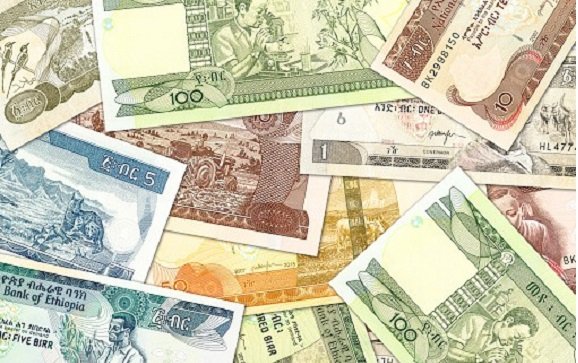 Pakistani rulers mismanagement, bad governance, bad deals with the IMF, unbearable trade, current account, and budgetary deficits, among other factors, have eroded the value of Pakistani currency.
Similarly, currencies of India, Bangladesh, and Afghanistan are also much better than Pakistani rupee. Indian rupee versus the US dollar is being traded below 83 rupees today (Dec 9), Afghani is available around 87 rupees in the open market while Bangladeshi Taka is being traded at 102 on Friday.
Importantly, these days, Pakistan is facing a default-like situation. The foreign exchange reserves of the State Bank of Pakistan have dropped to four-year low level _ at $6.71 billion, US dollar is not easily available in open market while the federal government has imposed several curbs on banks and forex markets to minimize imports due to shortage of dollars.
These days, Pakistani is passing through the most difficult time because of a critical financial position and unending political tug of war between the coalition government and opposition party _ Pakistan Tehrik-e-Insaf led by Imran Khan.