On Saturday, Minister for Finance Ishaq Dar approved four housing projects for overseas Pakistanis.
The Capital Development Authority (CDA) presented the projects, which include Nilore Residencia, Nilore Heights (3,876 apartments), Ghandhra Enclave, and Kuri Overseas Enclave, to the minister for execution.
The government estimated that the projects would generate approximately $2 billion from Pakistanis living abroad.
Initially,
The Nilore apartments were constructed under the former PM's Housing Scheme for the poorest segments at subsidized prices.
However, the government has decided to sell them to overseas Pakistanis as they are almost complete.
The meeting shared estimates that the Nilore Residencia-related project might fetch $62.3 million, Nilore Heights $137.4 million, Ghandhra Enclave $1.3 billion, and Kuri Overseas Enclave $770 million.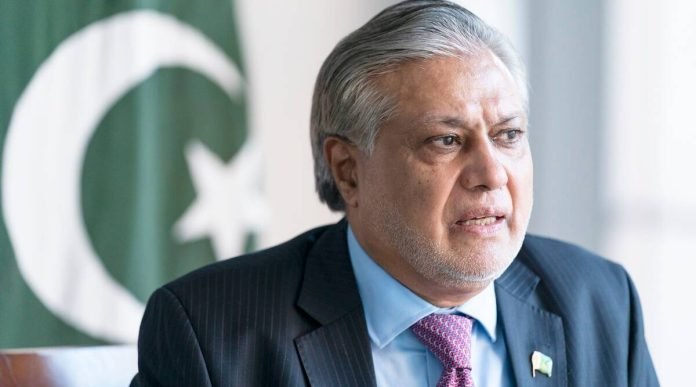 The Ministry of Finance issued an official press release stating that Senator Muhammad Ishaq Dar, the Federal Minister for Finance and Revenue, chaired the meeting on development projects of the CDA at the Finance Division.
SAPM
SAPM on Finance Tariq Bajwa, SAPM on Revenue Tariq Pasha, Secretary Finance, Member (Planning & Design) CDA, Member (Estate) CDA, DG (Land) CDA, and senior officers from Finance Division were present at the meeting.
The meeting discussed the progress of the development projects carried out by CDA, particularly housing projects for overseas Pakistanis.
The CDA had initiated several short-term and medium-term housing projects for overseas Pakistanis.
And one of these housing projects was in the completion phase, with registration soon to be initiated.
Ishaq Dar
Ishaq Dar highlighted the significance of overseas Pakistanis in the country's economic and financial development.
He directed the CDA authorities to ensure the fast track and early execution of housing projects for overseas Pakistanis while maintaining international standards and transparency through an online system.
The finance minister further instructed the authorities to provide maximum facilities in these projects to attract overseas Pakistani investment in the country.