ISLAMABAD: The prices of countless consumer items whether imported or locally made have become dearer after the coalition government increased the rate of taxes to meet another important demand of the IMF on Wednesday.
The Federal Board of Revenue (FBR) today issued an SRO, enhancing the rate of GST to 18 percent from the existing standard rate of 17 percent.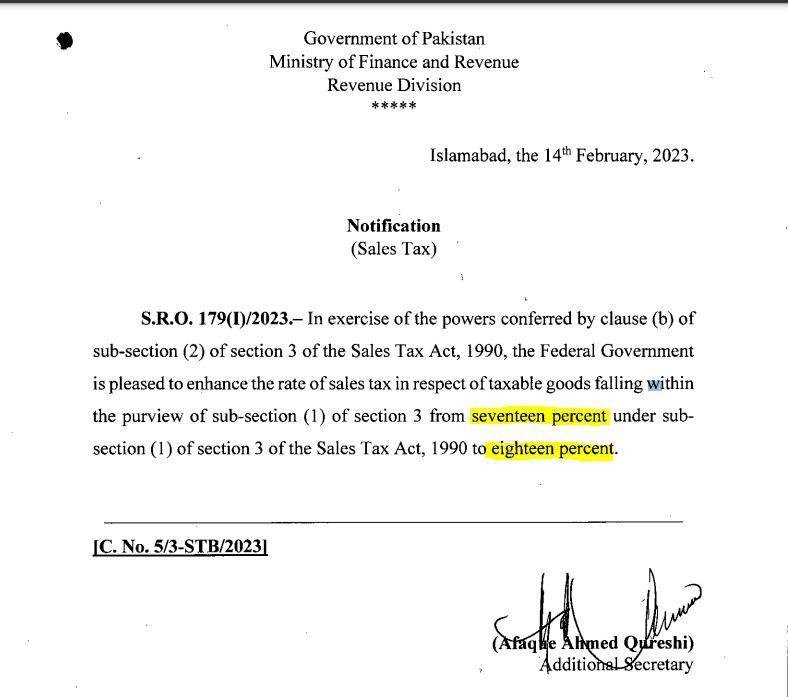 Additionally, the GST on many consumer items falling under luxury items will increase to 25 percent.
Meanwhile, cigarettes will become more expensive with increase in the rate of tax the FBR announced today.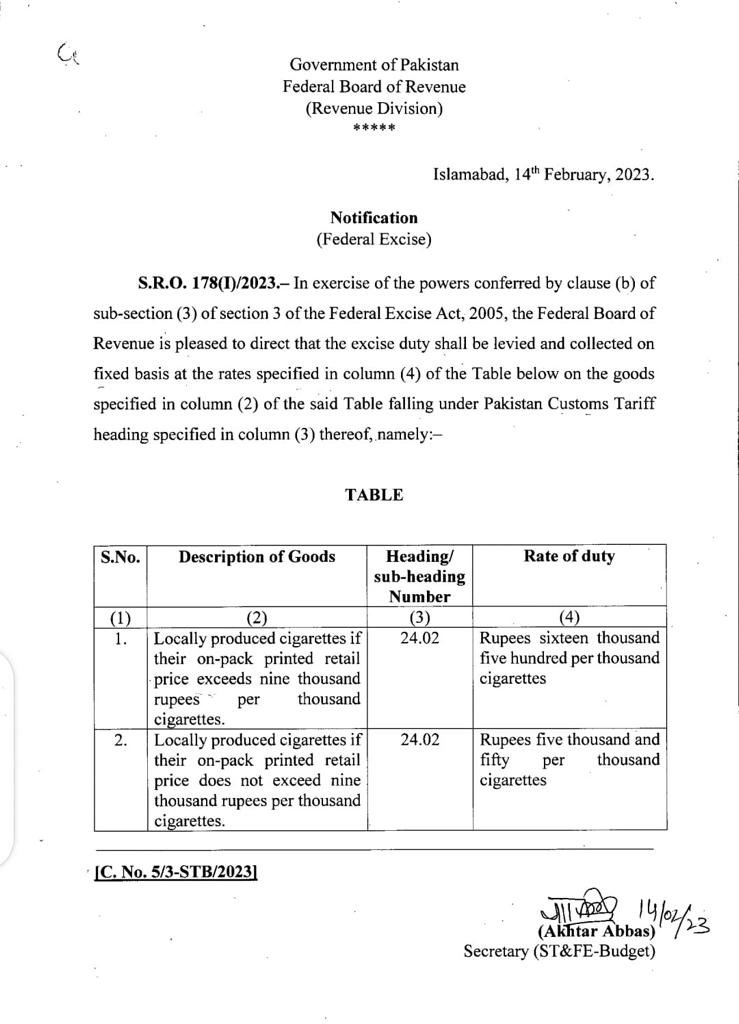 According to the Ministry of Finance, the new taxation measures will mop up about 60 billion rupees of additional tax revenues by June 2023.
As per available details, most important consumer items such as edible oil, ghee, biscuits, spices, jam, jelly, noodles, toys, chocolates, and coffees falling under the category of packed items will become expensive with effect from Feb 14.
The FBR's new notification will also apply to make-up products, shaving foam, gel, cream, blades, shampoo, cream, lotion, soap, and toothpaste.
With an increase in GST percentage TV, LED, LCD, smartphones, iPods, computers, laptops and gadgets, juicers, blenders, shakers, and other electronic items will become more expensive.