China is ready to reschedule loans given to Sri Lanka
China is ready to reschedule its loans given to Sri Lanka. Sri Lankan President Ranil Wickremesinghe disclosed this on Tuesday.
He said China is extending financial support to Sri Lanka to combat the post-bankruptcy situation. In April 2022, Sri Lanka defaulted on $46 billion foreign loans.
Restructuring of Chinese loans will enable Sri Lanka to obtain a bailout package from the International Monetary Fund. Sri Lankan government is already negotiating a package of the IMF.
Sri Lankan President vowed to repair Sri Lanka's ruined finances and secure the IMF package.
IMF has approved $2.9 billion in loan for Sri Lanka. Wickremesinghe told parliament that the IMF would release the first tranche within the month.
"We have done our part, I hope the IMF will do theirs," he said in a special address to lawmakers.
$46 billion default
Worth noting is that Sri Lanka defaulted on its $46-billion foreign debt in April 2022. About $14 billion of that is bilateral debt owed to foreign governments. The share of China in that debt is around 52 percent or $7.5 billion.
The IMF deal has triggered violence in Sri Lanka. Defying ban, thousands of Sri Lankans observed a strike to protest against talks going on with IMF to secure a deal.
All the banks, hospitals, ports and other work-places were shutdown due to strike.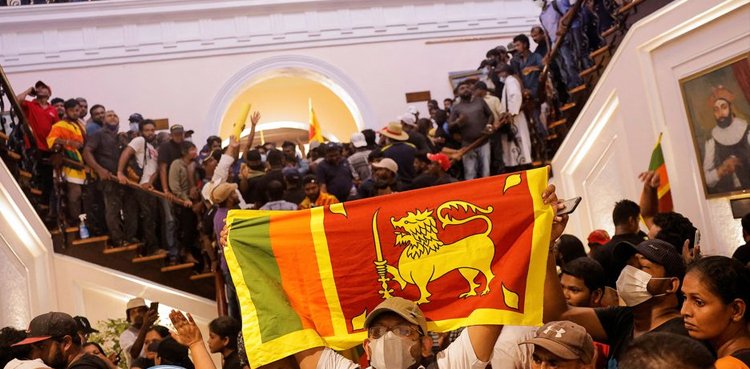 President Ranil Wickremesinghe is in trouble and facing a public backlash over a sharp hike in taxes and expenditure cuts to strike a deal with IMF.
The leading trade unions, about 40, including government hospital staff and bank employees, gave up work on Wednesday and observed a complete strike.
Hospitals in Colombo treated only critical patients in emergency cases.
Wickremesinghe told the union leaders that he was not in a position to reduce taxes because of IMF's requirements to a bailout package.
Haritha Aluthge of the Government Medical Officers' Association said that his union planned to continue its strike for an indefinite period.