ISLAMABAD: Like Pakistan, Bangladesh also appears in trouble as it got $4.7 billion bail-out loan from the International Monetary Fund this week.
In 2023, Bangladesh is the first country to get IMF loan disbursement forthwith.
According to the IMF, the fund has approved loans of $4.7 billion to Bangladesh with immediate disbursement.
Since May 2022, Bangladeshi Taka has depreciated to 106 against dollar by Jan 31, 2023, from 86 Taka in May.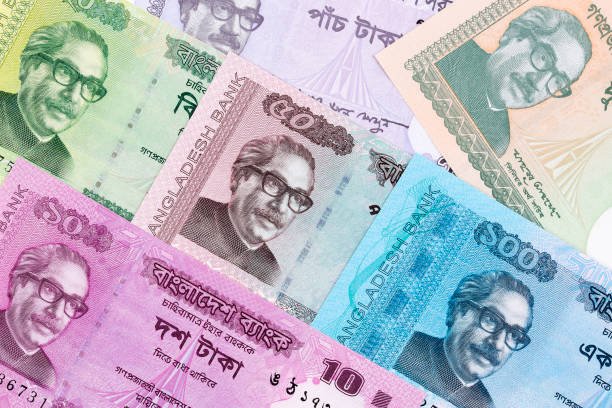 Hence, Bangladesh is the first country to secure such funds out of three South Asian countries that applied last year amid economic trouble.
The IMF loan for Bangladesh seems to be a win for Prime Minister Sheikh Hasina ahead of a general election early next year.
The loan will help the country to control its widening current account deficit, depreciation of the taka currency and a decline in its foreign exchange reserves.
According to media reports, Bangladesh will get $3.3 billion from the IMF, with an immediate disbursement of $476 million. The IMF board also approved $1.4 billion for Bangladesh under its Resilience and Sustainability Facility for climate investments.
The IMF said the loans will "protect macroeconomic stability and rebuild buffers, while helping to advance the authorities' reform agenda". The agenda includes creating fiscal space to enable greater social and developmental spending, strengthening Bangladesh's financial sector, boosting fiscal and governance reforms and building climate resilience.
"Since independence, Bangladesh has made steady progress in reducing poverty and significant improvements in living standards," Antoinette M. Sayeh, the IMF's deputy managing director, said in a statement.
"However, the COVID-19 pandemic and subsequent Russia's war in Ukraine interrupted this long period of robust economic performance," Sayeh added. "Multiple shocks have made macroeconomic management challenging in Bangladesh."
Importantly, Bangladesh's regional counterparts, Sri Lanka and Pakistan, are doing much worse economically but they are yet to secure for IMF loans.
Bangladesh's current account deficit hit a record $18.7 billion in the last financial year, which ended on June 30, as exports of garments failed to offset a surge in energy costs. The Bangladesh central bank expects the deficit to fall to about $6.8 billion at the end of the current fiscal year.