Argentina's Peso crashes despite IMF's bailout package
BUENOS AIRES /ISLAMABAD: Argentina's Peso has crashed in a year against the US dollar and other major currencies. This has happened despite approval of a bailout package of $44 billion by the IMF in March 2022.
In March 2022, Argentina's Peso was trading around 100 versus the US dollar.
However, after a gap of a year (today/March 7), the dollar-Peso exchange rate has climbed to a record-high level of 200. It shows an unending and persistent economic crisis in Argentina.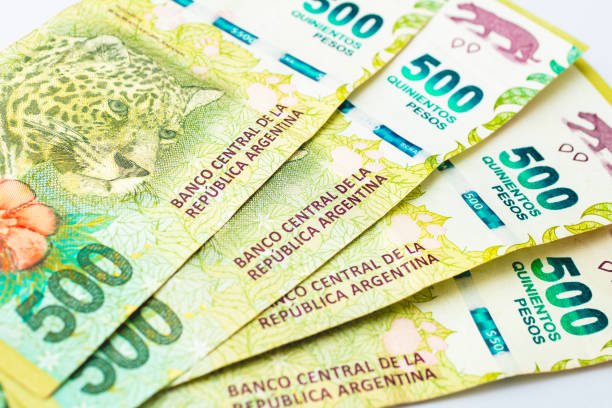 In December 2022, Argentina won the FIFA World Cup after a thrilling final match against France. This breakthrough, nonetheless, could not curb the depreciation of the Peso.
In the black market, Argentinians are offering up to 325 Pesos for one US dollar these days.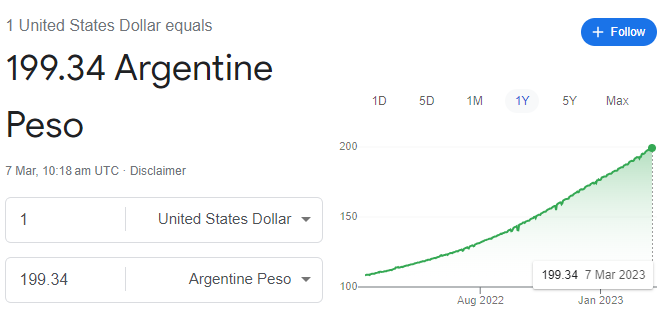 Details gathered by The Truth International revealed that the economy of Argentina has been collapsing gradually but steadily since Aug 2021.
In March 2022, the IMF board approved a $44 billion package for Argentina, but this intervention too ended in failure.
It is evident from the depreciation of the Peso by 100 percent against the US dollar.
Meanwhile, inflation in Argentina too inflated to a record 99 percent in 2023.
Interestingly, Pakistan is also facing a similar situation in recent months. For example, the value of Pakistani currency has dropped to 270 rupees in the inter-bank and 276 in the open market trading in March 2023.
A year earlier, the dollar-rupee exchange rate was fluctuating below 170 in the inter-bank and 175 in open market trading. Thus, the case of Pakistan and Argentina appears the same.
The Argentina Republic is the largest Spanish country in South America. In size, it is the second largest country in this region as Brazil is the largest country in South America.
The World Bank estimated a 45.38 million population of Argentina in 2020. The GDP of the country was around $383 billion in 2020 at that time. Buenos Aires is the capital city of Argentina.